The Department of Media and Communication Studies had its beginnings in 1993 with a few courses and an embryonic degree program housed in the Department of English, an origin still reflected in our humanities-focused approach that fuses critical thinking about media history and aesthetics with applied training in media production.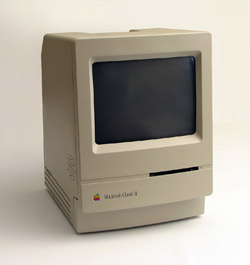 The main focus of the early program was on rhetoric, television, and film — the world wide web was barely known, "social media" wasn't yet a phrase, and a "browser" was a person meandering through a bookshop. (Some older faculty remember toying with an Apple MacIntosh application called HyperCard, a precursor of the Web, and later shrugging when their students started using a thing called Facebook.)
Within a short time, the program became one of the most popular majors in the School of Arts and Sciences, as it remains today. 2001 was a memorable year, as several courses were in progress on the morning of 9/11, a world-changing event that also transformed the study of media in important ways. In 2006, the program officially became a separate department, with a mission statement that has guided it forward and that still shapes our vision today.