Located in B25 Crough Center, the Media Lab is a teaching lab and resource available to students in the Media & Communication Studies (MCS) department. The Media Lab houses our editing lab, classroom, equipment check out area, and sound and lighting studios.
In the production classes held in the Media Lab, students draw on the rhetorical, ethical and technical concepts learned in previous Media Studies courses and are challenged to apply them in thoughtful and creative ways. We believe that "hands-on" should not mean "brains off." 
Lab facilities are operated by our full-time Media Lab Director Abby Moser, an accomplished video producer and educator. Ms. Moser and experienced student lab monitors are available during Lab hours to provide assistance and offer extra instruction.
Summer Lab Hours: Contact Ms. Moser to schedule time: moser@cua.edu
Equipment:  A detailed inventory is accessible to those enrolled in a MCS production class via cheqroom.  
CONTACT INFO: Ms. Virginia Moser, moser@cua.edu, 202-319-6221
Media Lab Location: B25, Crough Center
A Note on Technology
Our students learn the principles of good composition, storytelling, and editing using industry standard equipment and software. Our low student to equipment ratio and small class sizes mean students receive individualized attention and are easily able to access equipment.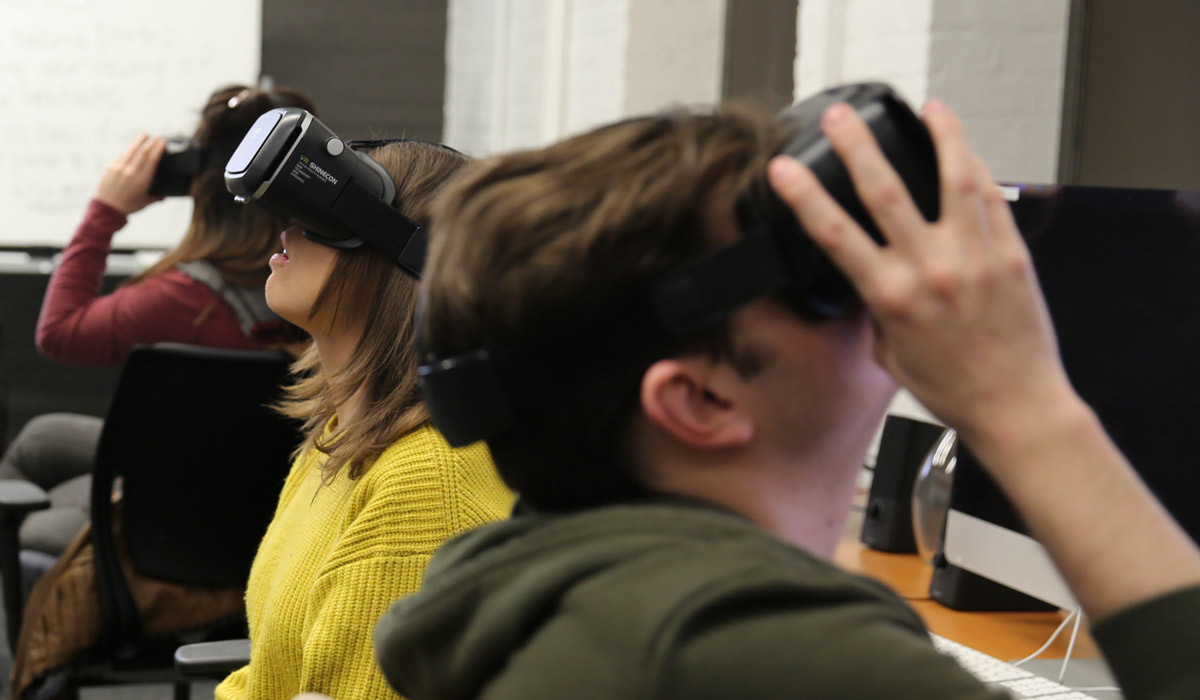 Equipment includes: 4K Panasonic AG-UX90 and Canon C100 Mark II cameras; Ikan Lyra Bi-Color LED and tungsten light kits; wired and wireless mics, field mixers and zoom recorders; Cinevate Duzi Slider, Zacuto EVF Recoil Pro; Adobe Creative Cloud Suite softtware.
Students enrolled in production courses can view our entire inventory on cheqroom: production/cheqroom/index  
Professional Opportunities
Many of our students find that related internships are the perfect complement to production classes. These positions allow students to develop further their creative, analytical, and technical skills, while at the same time giving them invaluable real-world experience.