The production classes held in the Media Lab draw on concepts learned in previous Media Studies courses and challenge students to apply those concepts in thoughtful and creative ways. We believe that "hands-on" should not mean "brains off."
Whether they are engaged in taking pictures, animating special effects in a video sequence, or making short films, the Media Lab is where students are encouraged to reflect on the technical and rhetorical choices they make as they work.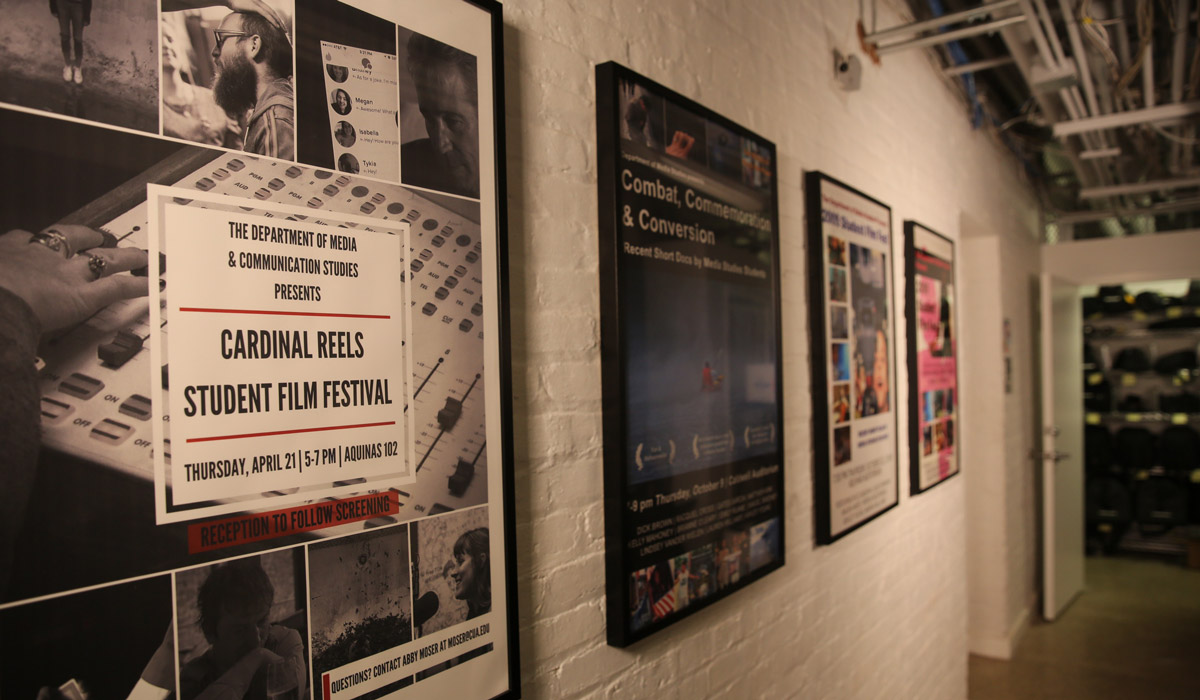 Lab Resources
Located in B25 Crough Center, the Media Lab hosts a classroom area, a digital editing lab, a lighting studio, and an area for equipment check-in/check-out. Some classes meet in the Media Lab, while others visit on a regular basis for demonstrations, hands-on instruction, and discussion. The Media Lab also serves as a resource for students in Media Studies courses to work on production assignments.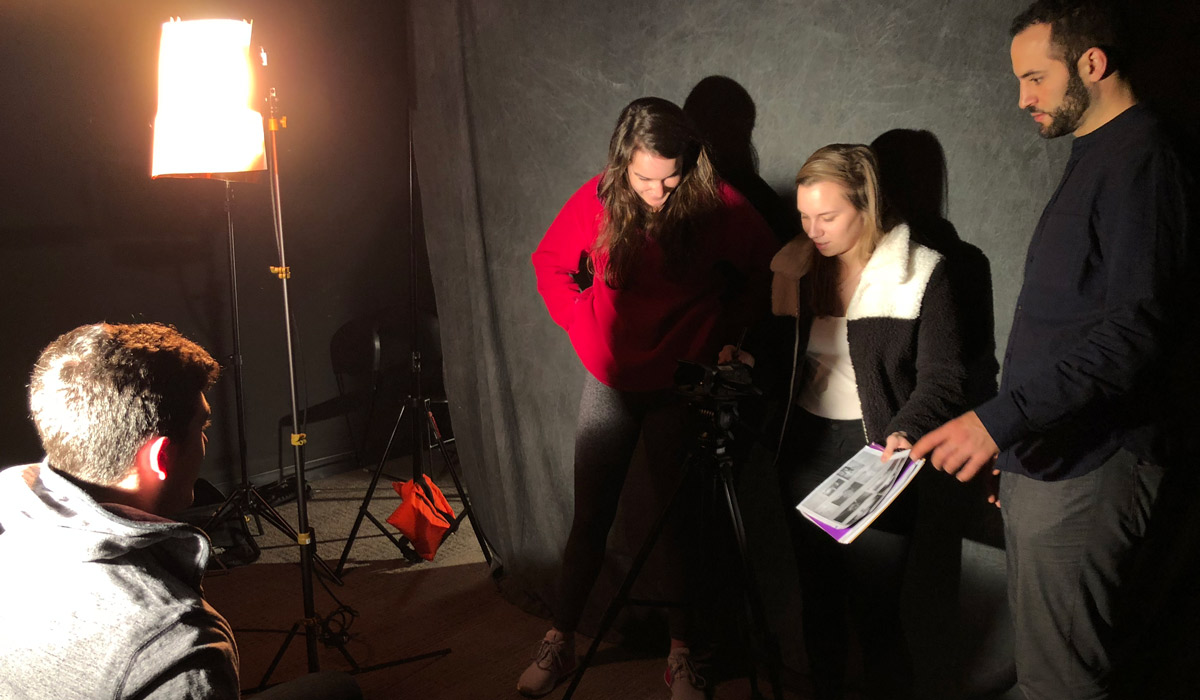 During the academic school year, the Lab keeps regular day, evening and weekend hours. Lab facilities are operated by our full-time Media Lab Director Abby Moser, an accomplished video producer and educator. Ms. Moser and experienced student lab monitors are available during Lab hours to provide assistance and offer extra instruction. 
CHEQROOM

Students can make reservations, find equipment tutorials, and check equipment availability using CHEQROOM: https://app.cheqroom.com/

 
A Note on Technology
Given the rapid development of new video and production technologies brought on by the digital revolution, a course that focuses solely on training students to use specific equipment and software is likely to be outdated before the semester is over. We believe that it is more useful for students interested in working in the field to concentrate on the principles of good composition, production, and editing rather than focus solely on the latest technology.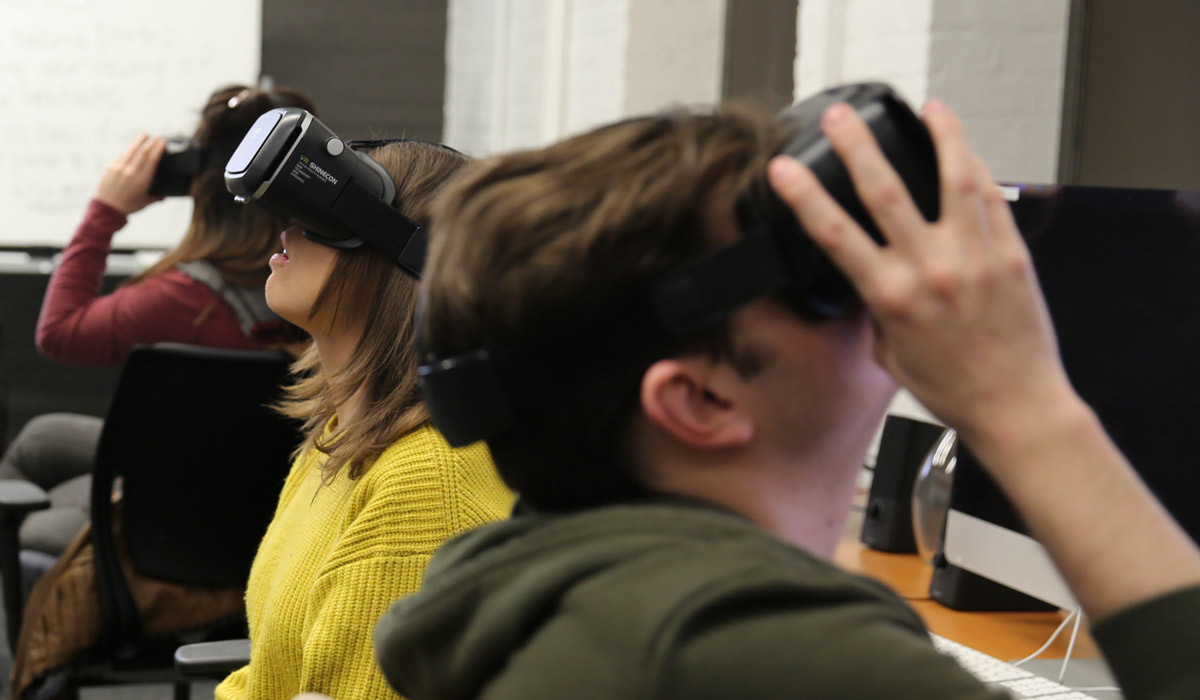 But we do not ignore the technology: The Media Lab has become an all-digital environment. Students taking production classes work with digital still and motion cameras and edit their projects on industry-standard Apple computers. Program courses introduce students to basic editing and compositing techniques in Adobe Photoshop, Premiere and AfterEffects, and FinalCut Pro.
Professional Opportunities
Many of our students find that related internships are the perfect complement to production classes. These positions allow students to develop further their creative, analytical, and technical skills, while at the same time giving them invaluable real-world experience.