Media and Communication Studies Alumni
Brittany: Impact Communications & MA in Irish Studies at Queen's University Belfast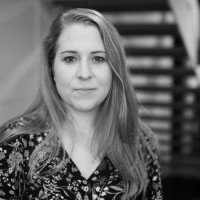 I am a Chartered PR Practitioner and have worked as part of a small team at Impact Communications, Belfast, Northern Ireland, since 2012. Following my graduation from CUA in 2011, I went on to receive my MA in Irish Studies at Queen's University Belfast and began a career in public relations in Northern Ireland. In my role as Account Director at Impact Communications, I have driven consumer and B2B campaigns utilising both traditional and digital PR tactics for diverse clients including: Vita Coco, Sheeran by Lowden guitars, The Basketball Hall of Fame Belfast Classic NCAA tournament, Lockton Insurance, Microban and Liberty IT as well as a range of restaurant and hospitality clients, organisations operating within the renewable energy sector, and a number of annual festivals and large-scale events, and the Ireland-facing leg of a EU-funded consumer campaign to encourage the consumption of European lamb by a millennial audience. In 2018 I was named the Chartered Institute for Public Relations' Outstanding Young Communicator for the Northern Ireland region, and currently hold the position of Vice-Chair for the CIPR Northern Ireland committee. The inter-disciplinary nature of the MCS department resulted in a much more rounded education than I would have received in a straight journalism or public relations course of study. My internships with two PR agencies in Washington not only helped me to apply my in-classroom learning to the outside world whilst undertaking my studies but also set me up with a head start into the professional world, enabling me to build media contacts and gain an understanding of how a busy PR consultancy operates. This experience was invaluable when I entered the job full time and set me up for a quick progression through the industry ranks. 
I feel that the Media Studies degree is one of the most valuable ones offered at CUA. The size of the department enables a strong sense of community, partnership with, and access to faculty and staff, and the topics of study are of increasing relevance as we face a more polarized media and a constantly-shifting media landscape.
Virginia: 

Digital Operations Coordinator at PaperCity Magazine (Houston, Dallas, Fort Worth)
I would recommend the Media department because it has given me more than I ever imagined. On the surface, a "communications" degree may look like just another field of study, but at Catholic U, your studies are rooted in something much deeper. Through readings, lectures, and research, you're challenged to look at the world of media in a much more critical and reflective way than you may elsewhere. Plus, the relationships you cultivate with professors in the Media department is indelible. They push you to be the best because they want you to be the best. To this day, I still think about them and the classes I took, which I believe says more than words can articulate.
The relationships you cultivate with professors in the Media department is indelible. They push you to be the best because they want you to be the best. To this day, I still think about them and the classes I took, which I believe says more than words can articulate. - Virginia
Kelly: 

Director of Production, On-Air Promotion for MGM Domestic Networks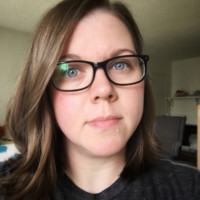 My time in the Media Studies department has prepared me for several aspects of my career. Not only writing and critical thinking in storytelling or crafting a message but working with groups of creatives who have different visions of the same project. While at CUA, I did an internship with a small production company that produced PSAs and corporate videos. The team was small so I had a chance to see all aspects of a project from development to delivery. The project that most prepared me for the controlled chaos of production was when I was hired as an assistant editor creating rapid response videos for the DNC during the 2004 Presidential election for the live debates. 
My time in the Media Studies department has prepared me for several aspects of my career. Not only writing and critical thinking in storytelling or crafting a message but working with groups of creatives who have different visions of the same project.
Briah: Graduate Studies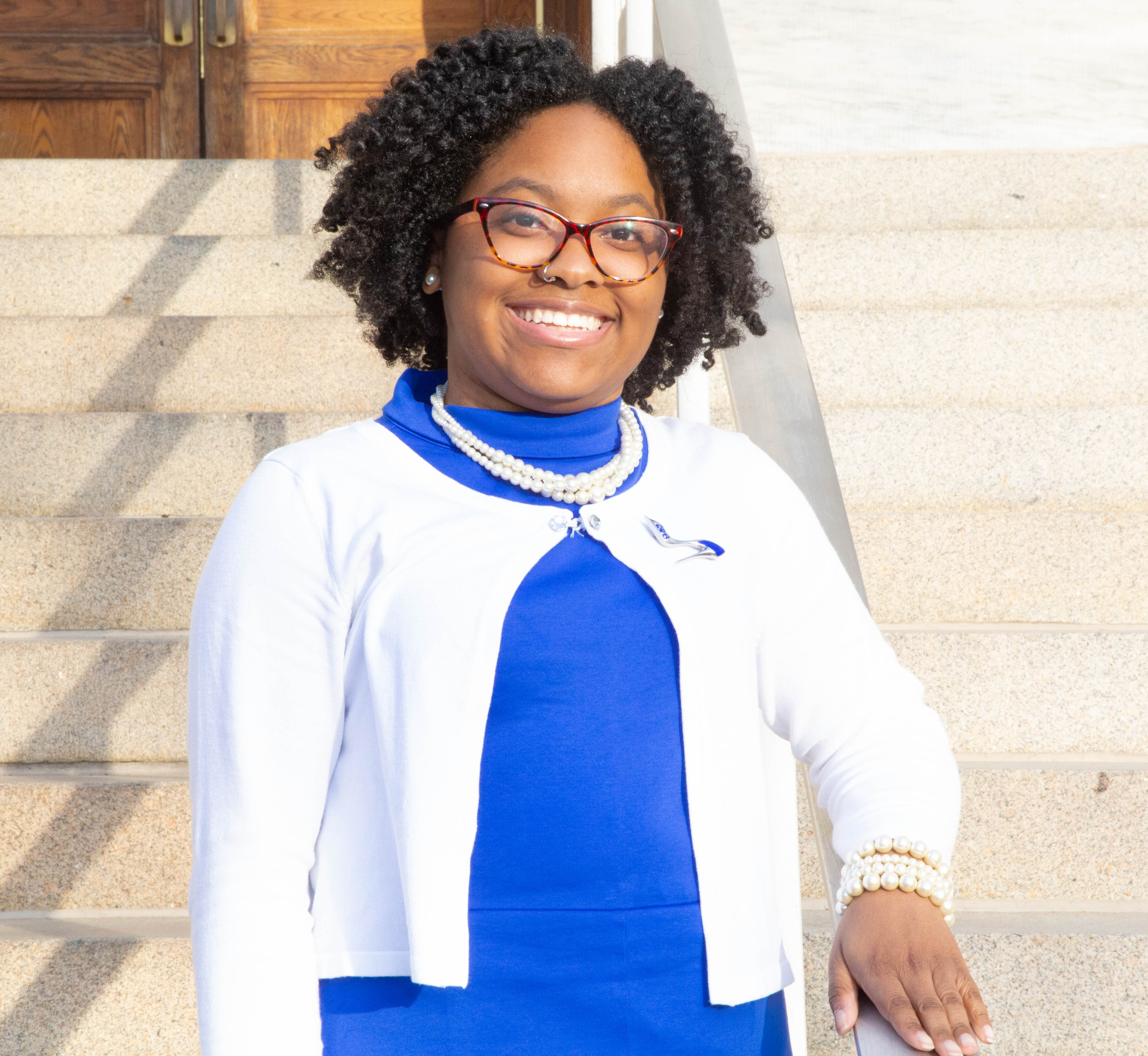 Having a degree in Media Studies from CUA greatly prepared me for my current position as a master's student in the Journalism, Advertising, and Media Studies (JAMS) department at the University of Wisconsin-Milwaukee. The department provides a great foundation for students interested in further pursuing research in the media studies field at the academic level as well as at the professional level. Throughout my years at CUA, I always enjoyed my media studies classes the most! The professors are helpful and supportive of students' projects and assignments. Also, attending college in the nation's capital provides great professional development opportunities.
Throughout my years at CUA, I always enjoyed my Media Studies classes the most!   — Briah
Lexie: Tech Start-up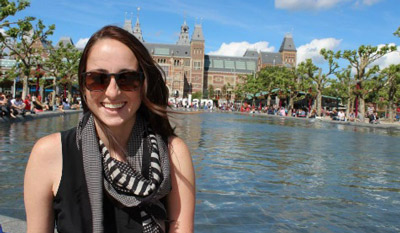 Lexie Fearon graduated in 2011 thinking she was going to use her Media Studies degree to work in documentary film, but has gratuitously stumbled into another track. After getting her first job out of CUA at a technology policy think tank, she got her first real taste of marketing online content and front-end web development. In May of 2013, she was accepted into the Community Partnerships Fellowship with Google, where she was a team lead for the program in Google's D.C. office, managing Google's largest political partnerships on Google+. Realizing that her passion was more in tech and less in politics, she left the fellowship in D.C. and pursued a career at a New York based startup, where she started in September 2014. There, she is currently a support engineer, where her day to day duties mostly include advising clients on technical strategy, troubleshooting their email code, and triaging product questions and issues. 
Having a degree in Media Studies from CUA shaped my aesthetic eye, taught me how to communicate with impact both verbally and in writing, and look critically at content and layout.  — Lexie
Nichole: Television Casting and Development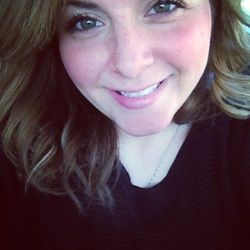 Nichole Bardin is currently the Director of Development for Sirens Media (a Leftfield Entertainment Company) a forward-thinking, full-service production company dedicated to the creation of programming with a bold and innovative edge. Sirens Media / Leftfield Entertainment are known for THE REAL HOUSEWIVES OF NEW JERSEY, PAWN STARS, and a variety of dynamic factual programming which can be seen on: ID, E!, Bravo, History, A&E, ESPN, WEtv, TRAVEL, DIY, and HGTV. Nichole was the first recipient of the CUA Media Studies Program's Excellence in Production and Peer Leadership Award (2007).
While at CUA, Nichole worked on a documentary profiling CUA's 100th year anniversary of the School of Arts & Sciences.  Upon graduation, Nichole was connected with a fellow Alumni named Eric Slagle who gave her her first job in the industry logging military footage for a company named Maguire-Reeder (now known as Calibre). Nichole then worked her way up to Production Assistant, Coordinator, Casting Assistant, and then finally Casting & Development Producer. Nichole knew that wherever there was adventure or a story to be uncovered she wanted to be a part of it. Only a few professions allow for such a wild dream to come true and television Development was one of them.
As a Casting and Development professional Nichole has had the privilege of spearheading a wide range of topical projects. Her work has taken her all over the country, and has introduced her to the most amazing/interesting people. Nichole has spent time embedded in cults, scouted out meth labs in Appalachia, searched for missing bodies in the swamps, gone off the grid in the desert, raced with car thieves, and even broken bread with some of America's most infamous wise guys. Nichole takes pride in seeking out bold characters and fresh stories. She believes with each new adventure and every conversation there is potential for turning a small opportunity into a success story.
Lieren: Universal Pictures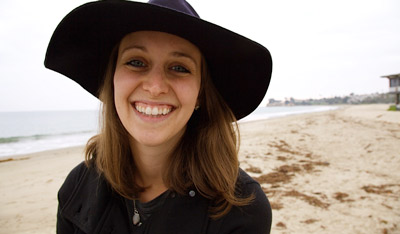 Lieren Stuivenvolt Allen graduated CUA in 2012 and in September of 2012, moved to Los Angeles and started on the crazy path to a career in the entertainment industry.  She began in reality TV, a job that she was connected to through one of her English professors at CUA. 

After 3 months as the Production Office Coordinator for "The Pitch," Lieren started as a Production Assistant on 'Captain America 2: The Winter Soldier.'  She worked on that project for 6 months, and then did 2 months on 'The Kitchen Sink' for Sony.  Lieren then opened the research and development office for 'Terminator: Genisys,' and then moved on to 'Ant-Man' where she was promoted to the Production Secretary. She has just finished up 'The Nice Guys' Los Angeles unit as the Secretary, and she is currently helping to wrap up another big Universal movie.
Although having her name up on the big screen has been cool, the accomplishment that Lieren is most proud of is producing the proof-of-concept 'Atropa.' It's a teaser for a feature script, which went viral on Vimeo a couple of months ago. 
"The most incredible part of this experience has been having the opportunity to apply both facets of the Media Studies degree - I am using the analytical and rhetorical tracks of thought every day when dealing with various personalities and giving notes on scripts, but I'm also making full use of my technical skills and understanding of equipment and physical production. " — Lieren
Jackie: Media Education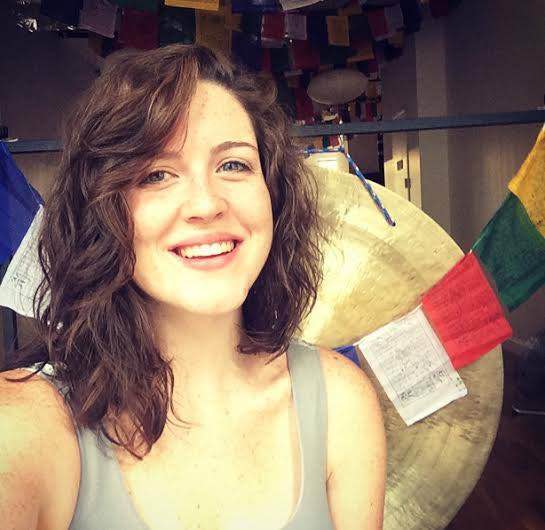 Jackie Anderson is currently facilitating information and media literacy in an elementary school library setting. With the support of the media studies department, she was granted the opportunity to take graduate level classes in CUA's School of Information and Library Science. It was after those classes that she chose to get a Masters in Library and Information Science with a concentration in school library at Pratt Institute in Brooklyn, NY. As a library media specialist with DCPS, she is using both of her degrees to show students how to access, evaluate, analyze and produce information and media. One week may include a makerspace session, another coding, and another video production. All of these skills and the approach she takes in sharing them with her PK-5th population were fostered during her 4 years in the Media Studies department.
"The critical approach to media led me to explore ways that I could keep analyzing media and information."
— Jackie
Grace:  Media Studies Abroad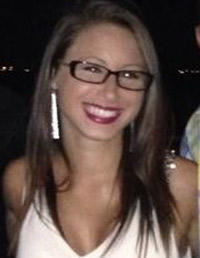 Grace Xerri, a member of Catholic University's Class of 2013, is currently working as the Student Life Assistant and Residence Manager at The Catholic University of America Rome Center in Italy. Upon graduating Magna Cum Laude with her B.A. in Media Studies, and a minor in Italian Studies, Grace moved to Rome in August 2013, where she began working with the CUA Rome Program first as the Residence and Publicity Assistant. Over the past year and half, Grace has utilized skills acquired through various Media Studies courses as well as experience from previous internships, to manage all social media, photography, and publicity for the CUA Rome program each semester.
Fito: Media Advocacy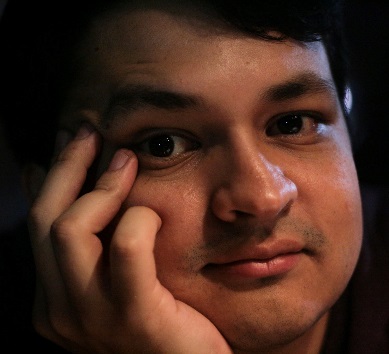 Arnulfo ("Fito") Moreno currently works as a media relations specialist at Bread for the World, establishing new relationships and maintaining old relationships with national media, ethnic media, and religious media. His degree has been crucial to not only understanding how different media outlets operate but also how media is consumed. It has helped him craft and pitch stories more effectively and helped him to understand why certain groups consume media differently. Currently he is in the process of pitching a dark comedy to different studios. He filmed three vignettes this summer and has the show bible and pilot episode written. He is also working on a 30 minute short film that he hopes to shoot next fall.
AJ: Television Editing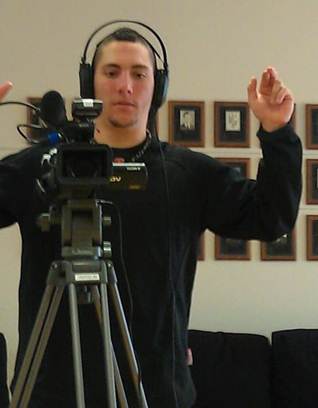 AJ Ventura is currently a Junior Editor & Media Specialist at iNDemand Networks, in New York City. iNDemand is the company responsible for the distribution of on demand content to four of the country's largest cable providers – Cox, Bright House Networks, Time Warner Cable and Comcast – as well as provide live pay-per-view events to all other. His job in particular is one that has many roles throughout a number of different departments, but he is mainly editing various "now on demand" spots (4,000+ spots each year), bonus feature content for upcoming movies and interview pieces for upcoming live boxing events. AJ also manages incoming files from different studios and makes sure they are encoded to the proper specification for other editors to use.
"Apart from the technical training that I obtained at Catholic, the two biggest takeaways for me were organizational skills and being able to collaborate with others."
-AJ
Esty Adrian: Discovery Channel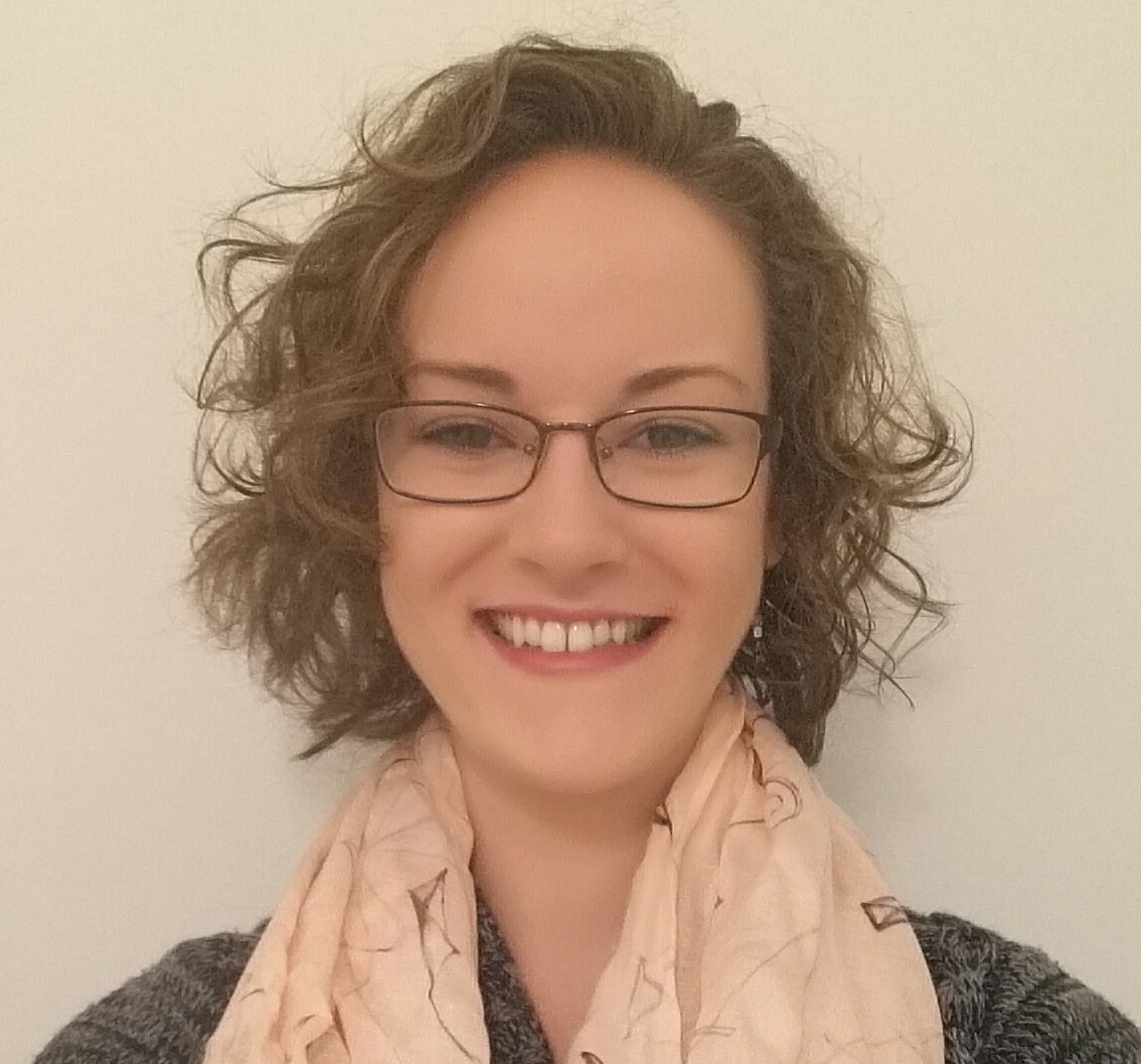 Etsy Adrian Foster is the scheduling coordinator for the Discovery Family Channel and graduated from Catholic University in 2011. She assists in programming the Discovery Family Channel and serves as a bridge between the network's daytime scheduler and primetime scheduler.
Her experience as a media studies major at CUA is important in her career. Critical analysis of programming, understanding of production styles, and history of media all play an important role in her work at Discovery. 
Mike: Marketing at EverFi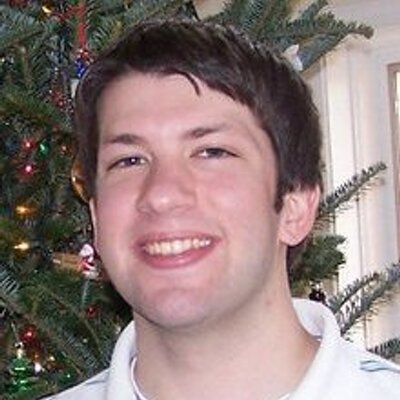 Mike Lovell completed his Media Studies degree, with a minor in Philosophy, in the Spring of 2009. His experience at CUA helped shape his appreciation for medium theory, advertising and internet technologies and proliferation. Today, Mike works as a Director of Marketing at EverFi - reporting directly to their Chief Marketing Officer and responsible for one of their biggest product lines. Prior to joining EverFi, he held a variety of marketing positions at Blackboard and Interfolio, which included product and solutions marketing, lead generation, and retention marketing.
Monica: Smithsonian Media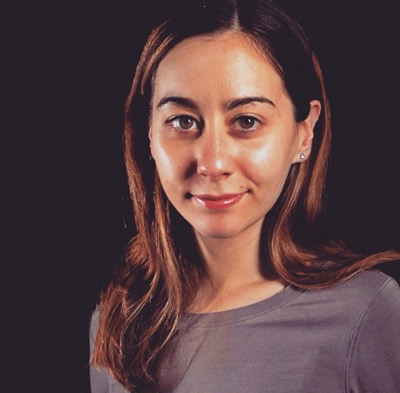 Monica Pastores graduated in 2013 with a job offer at Discovery Studios working primarily as the Production Assistant for the Military Channel feature, "Capturing Oswald" and as the Executive Assistant to the Director of Programming, Post, and Operations. As an undergraduate, Monica interned both at ABC News and NPR covering the national political beat while retaining her full-time student status at CUA. Monica currently serves as the Production Coordinator for Smithsonian Media, representing a joint venture between the Smithsonian Institution and Showtime Networks to make up the Smithsonian Channel. She manages the program review process for all USA programming and works to promote across-the-board collaboration between all museum units in an effort to increase and produce high-quality television programming that exposes the many resources and stays true to the spirit of the Smithsonian Institution. 
"The comprehensive and engaging courses offered by the Media Studies department, notably Advanced Journalism and Junior/Senior Seminar,  challenged me to improve my newswriting technique and think critically about the interpretations of various media forms– an approach I still continue to learn about and explore."  -Monica
Megan: Marketing Management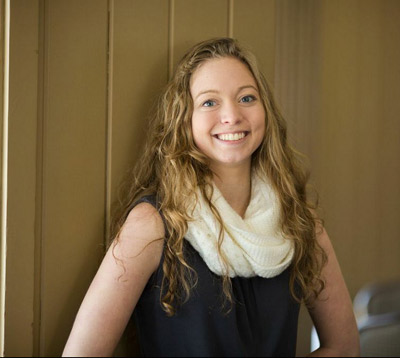 Megan Himler completed her Media Studies degree requirements in December 2012 and started as a Marketing Administrator for a Cost Estimating firm in January 2013. In her two years with the firm she has supported a company growth of over 120% and was promoted to Marketing Manager. Her first task was to redesign/rebrand the firm's marketing collateral, including developing concise narratives and researching a large portfolio of projects.
The research and writing skills she fine-tuned as a Media Studies undergrad are major assets for briefing senior staff on lengthy proposals and coordinating the content for a new website. Those skills are crucial for the fast-paced nature of working on proposals and keeping up to date information in the A/E industry. Having a background in aesthetics prepared her to analyze and offer insight for the company to adapt and continue to grow.
Patrick: Webisode and Short Film Production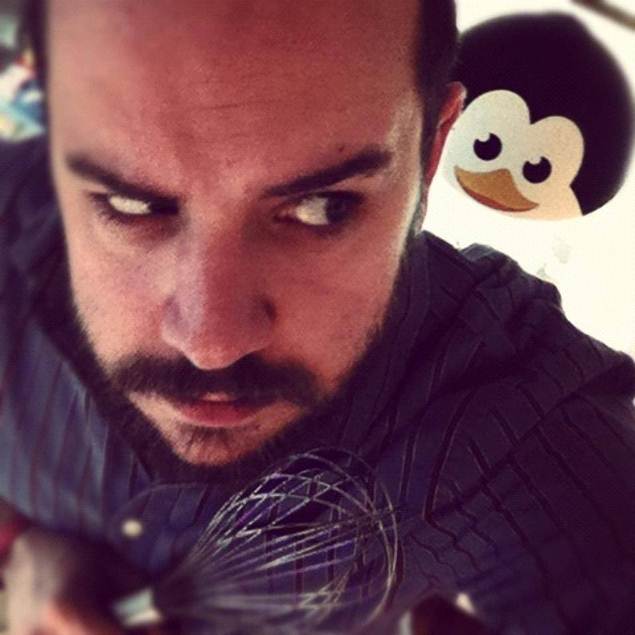 Patrick Flynn is currently under contract with Machinima, Inc. to produce YouTube content. He has released seven web series and a few short films under this contract totaling over 300 videos.  He is also an annual participant in the 48 Hour Film Project where he has won several awards including Best Screenplay, Best Sound Design, 2 Audience Awards, and 4 "Best of City" selections in both DC & LA.
For the last 3 years he has been teaching several courses (both theory and production based) at American University both for the School of Communication and their summer program "Discover the World of Communication" including Visual Literacy, Webisode Production, Directing for the Camera, Media That Matters, Documentary 101, and Advanced Video Production.  He has also been developing a course on the educational merits of "Bad" Films. Find out more about Patrick's projects here! 
Bridgette: National Geographic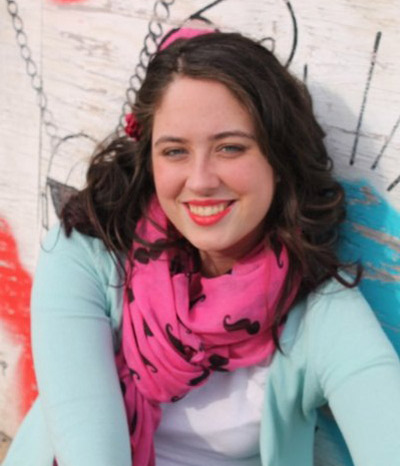 Bridgette Reilly is a 2014 Media Studies graduate with a Writing and Rhetoric minor She is currently a Post-Production Coordinator at National Geographic. At National Geographic, her position mostly consists of both coordinating and organizing media, making sure the Edit flow is smooth for everyone involved. 
The Media Studies education she received at CUA has been very beneficial to her field, especially since she is directly involved with Post-Production in her current position. CUA's production courses taught her not only how to compose media, but also how to be prepared for the workflows and tools that you need to know in a production environment.
The Rhetoric and Writing minor was also essential, as clear and concise writing, no matter what type of field you are going into, is extremely beneficial. Bridgette's true passion, however, is for documentary filmmaking, which was stoked by developing an original documentary for her Senior Thesis called "Gamer Girls" about women who participate in tabletop war-gaming. During this experience, she was able to learn about development, research, budget, production, among many other skills which she is currently utilizing while developing a short documentary as a passion project.
Ashley: Boston College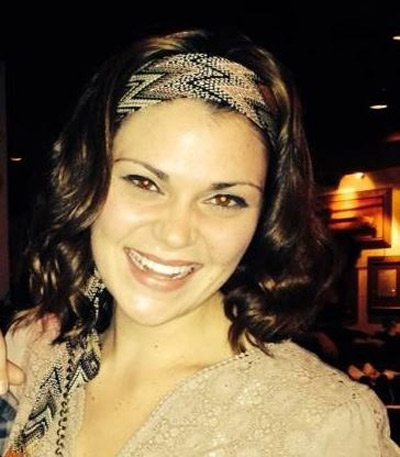 Ashley Hopper is currently pursuing her Master's degree in Higher Education Administration at Boston College and will graduate in May 2015. She is combining her passions for media theory and student life by studying how social media affects college students' identity development.  Ashley had incredible mentors at Catholic that encouraged her to apply to graduate school...Her professors more than prepared her for the graduate-level course work.
She uses her background in production and rhetoric constantly to market events and services to students. A typical "day in the life" of a grad student involves looking for free food or activities, a lot of studying, not a lot of sleep, and constant affirmations that she has chosen the right path! Ashley taps into her Media Studies background daily in her current role.  She would advise current CUA students to "think outside the box" with their internships or next steps after college - a background in media is relevant everywhere!
Tara: Sportscaster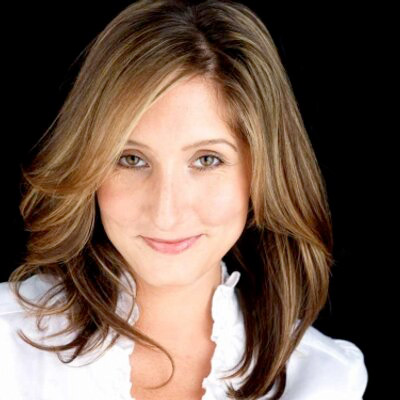 Tara Petrolino Sullivan graduated in 2003, and took her first job with the National Basketball Association working in its entertainment division as a broadcasting assistant. She worked and traveled to numerous events including the All-Star game, the Finals, and the draft. In 2007, she got her first on-air gig, doing play-by-play for
high school sports at a small cable station in New Jersey. From there she began to connect with other stations in the Tri-state area, including Time Warner Cable Channel 76, CUNY TV in New York City.
Then, in 2009, she got her first "big" break with the launch of MSG Varsity, the nation's first 24/7 high school sports network. She had several roles: host, play-by-play
announcer, color analyst, and sideline reporter. For two years, she served as a major face and voice of the channel covering over 100 live sporting events, hosting over 50 shows, and earning one Emmy and four nominations. She also worked with the Northeast Conference covering men's and women's basketball seen on MSG and Fox College Sports.
During the 2011-2012 WNBA seasons, she served as play-by-play announcer for the New York Liberty.  She reported from the 2012 and 2013 Big East men and women's basketball tournaments for BigEast.tv.  She made her ESPN2 and ESPNU debut covering sidelines at the National High School Invitational.
Read more about Tara in her interview with CUA Today!