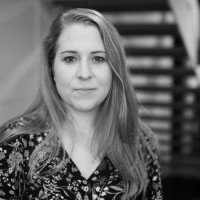 I am a Chartered PR Practitioner and have worked as part of a small team at Impact Communications, Belfast, Northern Ireland, since 2012. Following my graduation from CUA in 2011, I went on to receive my MA in Irish Studies at Queen's University Belfast and began a career in public relations in Northern Ireland. In my role as Account Director at Impact Communications, I have driven consumer and B2B campaigns utilising both traditional and digital PR tactics for diverse clients including: Vita Coco, Sheeran by Lowden guitars, The Basketball Hall of Fame Belfast Classic NCAA tournament, Lockton Insurance, Microban and Liberty IT as well as a range of restaurant and hospitality clients, organisations operating within the renewable energy sector, and a number of annual festivals and large-scale events, and the Ireland-facing leg of a EU-funded consumer campaign to encourage the consumption of European lamb by a millennial audience. In 2018 I was named the Chartered Institute for Public Relations' Outstanding Young Communicator for the Northern Ireland region, and currently hold the position of Vice-Chair for the CIPR Northern Ireland committee. The inter-disciplinary nature of the MCS department resulted in a much more rounded education than I would have received in a straight journalism or public relations course of study. My internships with two PR agencies in Washington not only helped me to apply my in-classroom learning to the outside world whilst undertaking my studies but also set me up with a head start into the professional world, enabling me to build media contacts and gain an understanding of how a busy PR consultancy operates. This experience was invaluable when I entered the job full time and set me up for a quick progression through the industry ranks. 
Reflections on CUA Media Studies
"I feel that the Media Studies degree is one of the most valuable ones offered at CUA. The size of the department enables a strong sense of community, partnership with, and access to faculty and staff, and the topics of study are of increasing relevance as we face a more polarized media and a constantly-shifting media landscape."