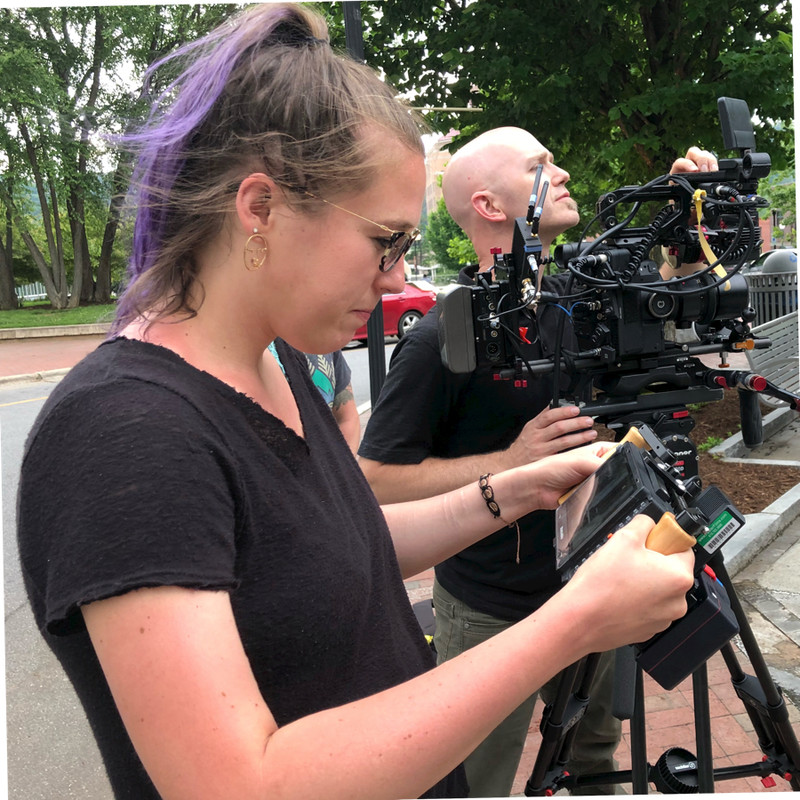 Having a degree in Media Studies from CUA really confirmed my love of film and television production. The hands-on courses provided so many skills that I still use almost daily. I have worked extensively with National Geographic, Disney+, and HGTV. Part of my job is finding creative solutions, generating call sheets, and working as a liaison between the production company and our crew. I really dove in to every production class I possibly could and made the most of them through learning story, framing a shot, lighting, problem solving, and managing expensive equipment. I am so grateful for all of the amazing educators I was able to work with at CUA.
Reflections on CUA Media Studies
I received not only a well-rounded education in Media from CUA, the personal encouragement from my professors to pursue production. I did have an internship while at CUA and it prepared me for what working in a production office can look like - pitching shows to networks, finding great talent for documentary & reality programs, what needs each specific network has for content, etc. I have also met many people along the way that allowed for a gateway to opportunities and networking. I love what I do, and can confidently say that my Media Studies education helped make this path especially clear for me.