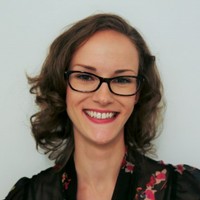 At 2U, we power world-class online higher education. Going beyond traditional learning management systems, we use tech, people, and data to help top universities transform in the digital era. I also interned at WETA TV for two years while studying at CUA. I learned priceless life skills and gained professional experience that has continued to lead me through my career thus far. My degree in Media Studies from CUA taught me attention to detail, critical approaches to content, and engaging people skills which I use daily at work. 
Reflections on CUA Media Studies
Media Studies is a phenomenal, well-rounded department. The content, people, and atmosphere are so diverse there's a niche for everyone.